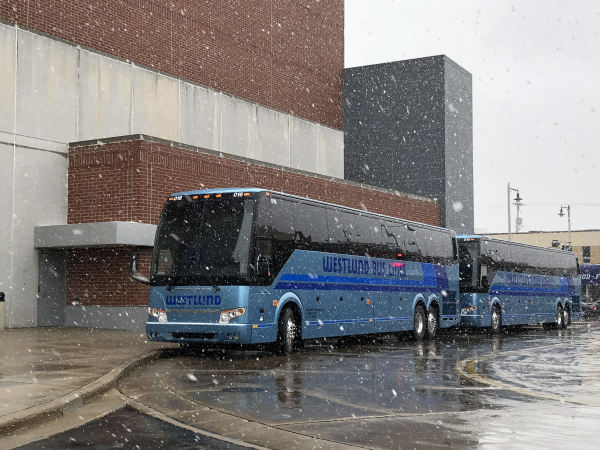 The process of getting a quote is easy. Contact our Tour Coordinator Larry Cisewski who has over 33 years in the motorcoach travel industry or Tom Westlund with over 43 years in the industry.   We will be happy to help you get your travel plans made perfect and provide a price quote.  
Demand is often high for motorcoaches, so early planning is important.  There are always a lot of details to attend to, so in most cases, it is best to call so we can gather information and provide personal service, but rest assured we won't try to rope you in or upsell you.  We respect your time. 
We love our business and want you to love it too.  Our beautiful coaches are clean, comfortable and well maintained.  You will find our drivers and escorts professionally dressed and friendly.
You will find that we offer an exceptionally personal product at a fair price.
AMENITIES ON ALL COACHES INCLUDE:    
Spacious reclining seats with arm rests.  We spec our coaches at 54 seats which gives greater leg room and comfort than comparable 56 seat coaches.
Air Conditioning with individual lighting and ventilation

DVD/CD/HDMI with 5 large screens (entertainment system)

Complimentary WIFI (where cell service/signal strength is available)

Wireless PA system

All Entertainment Licenses

Cupholders

Flushing Restroom

Wheelchair access available upon advance request
Green without even trying......
"A couple traveling on a motorcoach will generate nearly 50 percent less global warming pollution than they would driving a hybrid car." 
- American Bus Association
We offer complimentary tour planning services for all of your transportation needs.