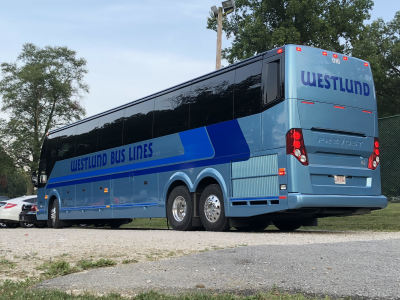 Our drivers follow all FMCSR rules and regulations and are limited to service that complies with hours of service statutes (10 Hrs driving in a 15 Hour period).  Please do not ask for exceptions as they will be politely declined.  Our drivers have great respect for your comfort and peace of mind.  They will always offer a helping hand and will conduct themselves in a professional manner.  
We are a small company and our drivers are a select group.  Many have been with the company exclusively for thier driving careers.  
Our coaches are maintained by our fully staffed garage of certified and factory trained mechanics and cleaning crew. 
We are 

Tom Westlund bought the school bus company from Barney Sequin in 1977.  It was a few years after that when the first coach bus was added.  The business has grown from there.   We now offer many transportation services and aquired Sonnabend Buses in Brillion Wisconsin in 2016.  



7944 Fake Ave, Door 56 Wonderland, NYC 12347

+92452 241564 +92452 458564